Wonder why your paper inspections aren't as effective as you expect them to be?
Our Digital Vehicle Inspection Software Is The Solution
Detailed Text Inspection Results Straight to Your Customer's Phone
Edited Pictures Capture Motorist's Attention & Create Buying Confidence
Educational Videos Encourage Higher Work Approval Rates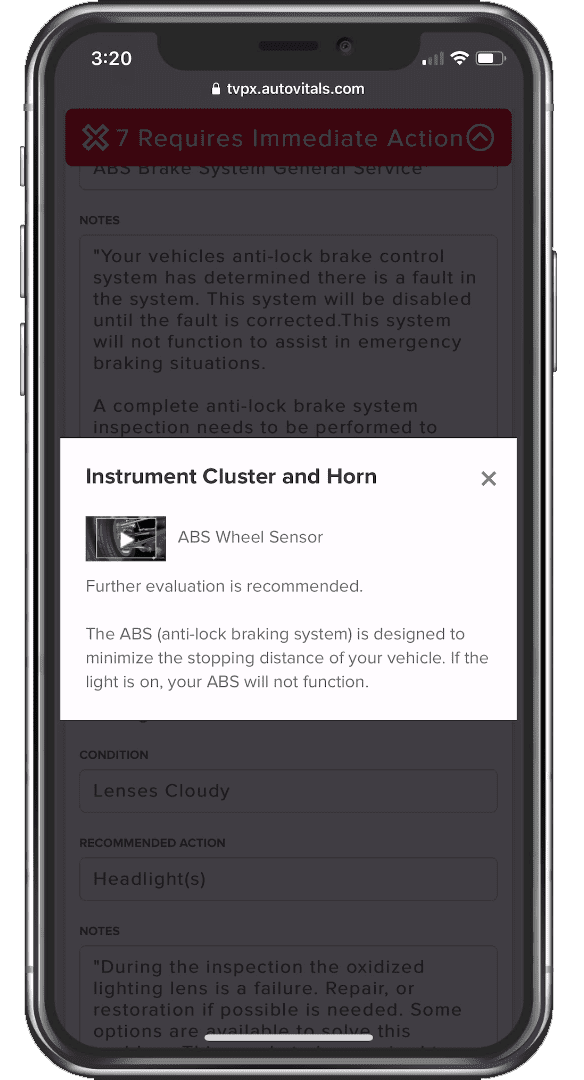 Paperless Inspections
Tablet based inspections. No more pencil whipping or missed inspection items.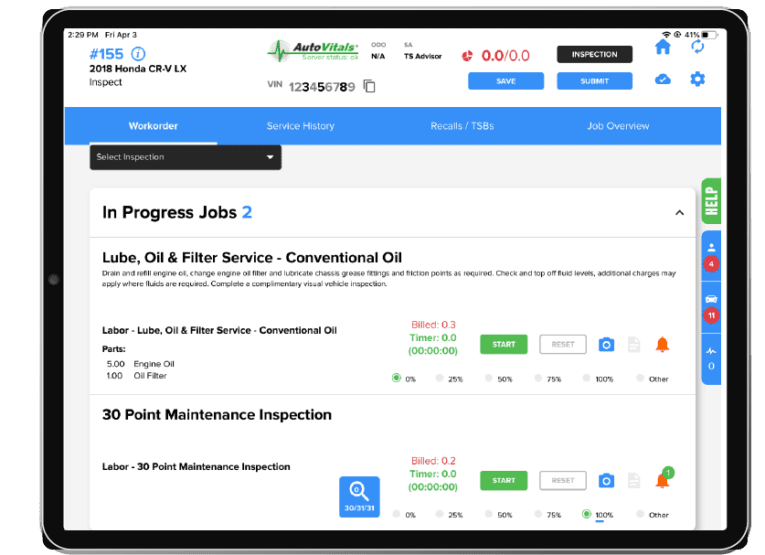 Internal Chat Center
Integrated communication tools for your technicians and service advisors.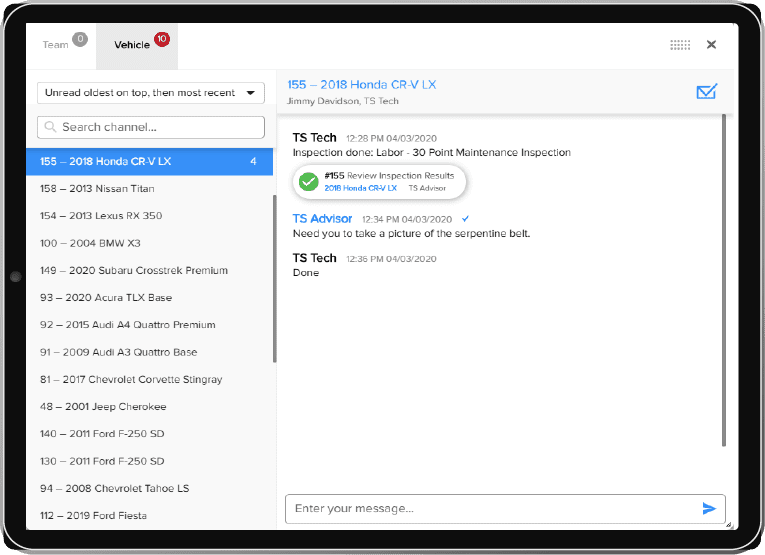 Fast Photo Editor
Intuitive photo editor so your techs send quality inspections with informative pictures every time.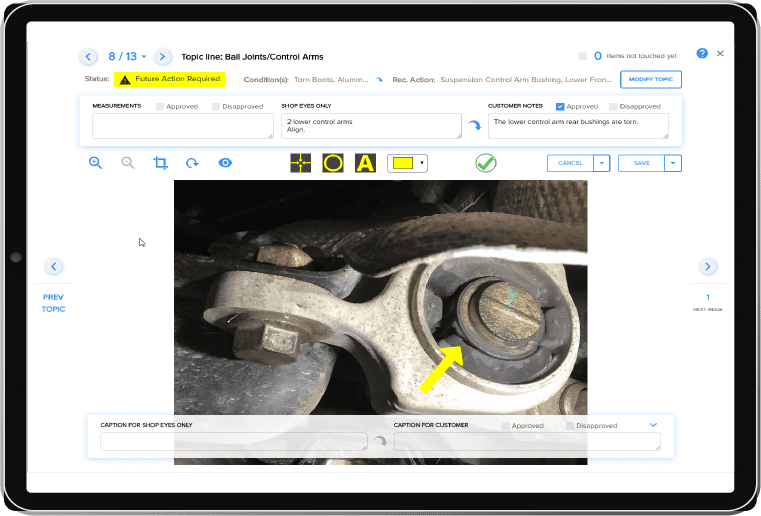 Why AutoVitals for Digital Vehicle Inspections?
Your Long Term Solution
Digital Vehicle Inspections are a great place to start your digital journey. When you are ready to upgrade to a more advanced solution, we have you covered.
Unmatched Support
We know DVI can be a major process change in your shop. With AutoVitals, you will have a dedicated product advisor to help you reach your shop goals every step of the way.
76% More Work Approved
Following AutoVitals' best practices and training, you can expect to see motorists approve 76% more work compared to traditional paper inspections.
See How DVI.X Transformed RMF Auto Service
What more inside best practices and tips & tricks?