So Much More Than Digital Vehicle Inspections
The 7 Touchpoints equip your automotive repair shop to respond to how motorists behave. The 7 Touchpoints of Motorist Engagement is the framework for The Digital Shop® platform.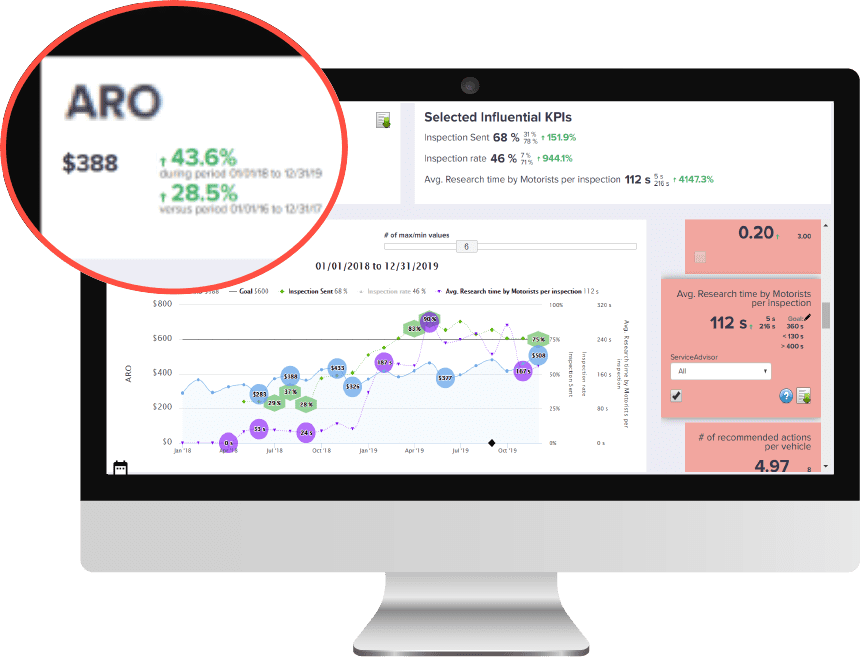 Search & Educate
How a digital world finds answers and uses their findings to make decisions they feel good about.
Drop Off
Vehicle Drop off is a hectic time in the shop and an anxious time for motorists. Now, you can quickly and easily review the last visit and set expectations.
Inspect
Starting with Inspect, motorists want to be updated about the progress of their vehicle in the shop. 30%-40% of calls to your shop can be eliminated and motorists are still engaged!
Approval
Send inspection results straight to the palm of their hand. Use images and videos to educate your motorists about services needed using our video library.
Pick Up
Review completed work and compare vehicle health using images. Schedule the next service and allow electronic communication to do the rest.
Thank You
Send a branded email/text to your customer tailored to their experience during their past visit and easily collect Google reviews and AutoVitals reviews to be featured on your website.
Follow Up
Stay in touch with your customers. Provide them with appointment reminders, targeted promotions, loyalty points. Create a high value with a single click.